Finances for the RV Entrepreneur
Understand business structure, bookkeeping and self-employment taxes
Are you confused on how to set up your business as an RV entrepreneur?
Do you know which expenses you should be tracking and which ones qualify as write-offs?
Does thinking about self-employment taxes make your head spin?
Do you spend too much time searching for answers to your bookkeeping questions?
If you answered yes to any of those–or just nodded along in agreement, Finances for the RV Entrepreneur, is what you need to solve your problems!
Who Will Benefit from Finances for the RV Entrepreneur?
This IS for you if:
You are struggling with where and how to start your business.
You're planning to start a new business and want to start off on the right foot, not wait until it's too late.
You plan on becoming or are already a freelancer and want to know how to organize your finances.
You're already running a business and want to get financially organized.
You have a service-based business and want to learn how to keep track of income and expenses. Plus, you'd like to know what counts as a business write-off.
You're a digital nomad, traveler, solopreneur, RV entrepreneur, freelancer or other similar lifestyle choice and want to understand business income and deductions as a nomad.
This ISN'T for you if:
You're already a highly successful business owner with enough income to hire a bookkeeper and tax professional – outsourcing is good!
You have a more complicated business like a manufacturer or have a more complicated business structure.
Your business is based outside the US and you are not a US citizen. This course only applies to US tax code and US taxpayers.
About the instructor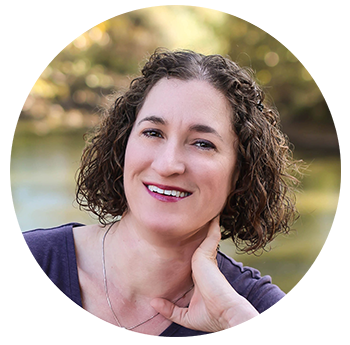 Heather Ryan is the owner of Tax Queen, a tax and bookkeeping firm focused on helping digital nomads, RV entrepreneurs, and location independent businesses. With over 15 years experience in bookkeeping and taxes, she takes the burden of finances off the shoulders of entrepreneurs, so they can focus on growing their business. Heather has been a full-time RVer since September 2016 with her husband and two dogs, so she understands the RV lifestyle.
This course will cover the following topics:
Understanding business structure
Registering your business
Business bank accounts and why you should have them
Categorizing income properly
Choosing a bookkeeping software
Organizing receipts and keeping good records
Keeping track of mileage
Which expenses are legitimate business write-offs
Deeper dive into deductions such as home office, phone, internet, depreciation
Paying contractors
Paying yourself as either a sole proprietor or S corp owner
Understanding sales tax
Understanding self-employment taxes
How to calculate self-employment taxes
How to pay self-employment taxes
Understanding income tax vs. self-employment tax
Health Insurance deduction as a self-employed individual
Retirement savings for the self-employed
Why Should You Pay for This Information?
With over 23 videos and explanations, this course covers all the basics of business finance with an emphasis on nomadic businesses. There are worksheets and spreadsheets in each lesson to walk you through the steps as well as help with calculations. By the end of the course, you'll have all the basics to get started, stay organized and pay your tax obligations.
Because all the information you need is in ONE PLACE. No need to research and spend hours of time finding the answer to one question. Time is valuable. Every minute you spend researching the answer to a question is time you could have spent growing your business instead.
You also don't know if the answers you'll find on the web will be correct. As an expert in my field, I'm providing you with accurate information from my personal knowledge and experience in the tax and financial industry.
Who doesn't want an organized, simple answer to your finance and tax questions related to your business.
Access to a private Facebook group for members of the course to ask questions.