Finances for the RV Entrepreneur
A step-by-step program to help RV Entrepreneurs get started with a new business or take an already established business on the road
Finances for the RV Entrepreneur
Breeze through setting up your business, understanding the books and taxes
Are you confused about how to set up your business as an RV entrepreneur?
Does thinking about self-employment taxes make your head spin?
Do you know which expenses you should be tracking and which ones qualify as write-offs?
Do you ignore figuring out taxes because it seems too complicated and overwhelms you?
Do you spend too much time searching for answers to your bookkeeping questions?
If you answered yes to any of those – or simply nodded along in agreement, Finances for the RV Entrepreneur is what you need to solve your problems!
Finances for the RV Entrepreneur
Who Will Benefit from Finances for the RV Entrepreneur?
This IS for you if:
This ISN'T for you if:
About the instructor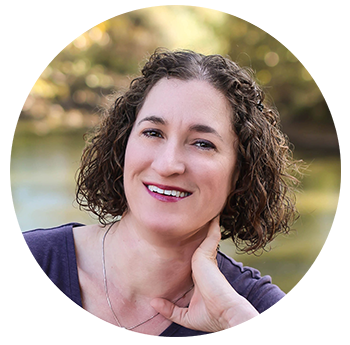 Heather Ryan, EA is the owner of Tax Queen, a tax and bookkeeping firm focused on helping digital nomads, RV entrepreneurs, and location-independent businesses. With over 15 years of experience in bookkeeping and taxes, she takes the burden of finances off the shoulders of entrepreneurs, so they can focus on growing their business.
She has earned the status of Enrolled Agent (EA). Enrolled agents are federally licensed tax practitioners who are authorized to practice before the IRS and are known as America's tax experts. Heather has been a full-time RVer since September 2016 with her husband and two dogs so she understands the RV lifestyle.
This course will cover the following:
Why Should You Pay for This Information?
With over 23 videos and explanations, this course covers all the basics of business finance with an emphasis on nomadic businesses. There are worksheets and spreadsheets in each lesson to walk you through the steps as well as help with calculations. By the end of the course, you'll understand how to register your business, stay organized with expenses and income and keep on top of your tax obligations.
Because all the information you need is in ONE PLACE. No need to research and spend hours of time finding the answer to one question. Time is valuable. Every minute you spend researching the answer to a question is the time you could have spent working on your business instead.
You also don't know if the answers you'll find on the web will be correct. As an expert in my field, I'm providing you with accurate information from my personal knowledge and experience in the tax and financial industry.
Who doesn't want an organized, simple answer to your finance and tax questions regarding your nomadic business?
This course also includes:
Access to a private Facebook group for members of the course to ask questions.
Finances for the RV Entrepreneur
Buying this course gets you:
6 Lessons each broken down to cover specific topics
Over 23 videos
Worksheets which guide you through the lessons
A glossary sheet to reference
Spreadsheets to use to help organize your business, track mileage and more
Calculator to determine self-employment tax savings between S corp and sole proprietor
Calculator to help determine your pay, tax savings and reinvestment as a sole proprietor
A private Facebook group to ask questions and get support from fellow students as well as the instructor
Lifetime access to the course including updates for the tax code
GOT QUESTIONS? I'VE GOT ANSWERS
This course is for small business owners with an emphasis on nomadic businesses. If you fit this category, then it should provide value to you.
This course is self-guided. You get access to all the lessons from day one. It's your choice how quickly you complete the lessons.
I suggest you complete one lesson a week so you don't feel overwhelmed. Plus, this will allow you to commit the same amount of time each week to the lesson and corresponding worksheet.
This is a self-paced course, which means you can work the course around your time needs and lifestyle. If you feel a lesson is a review for you, I suggest you still complete it. You might learn something new on the topic. Also, I do recommend you go in order since the lessons build on themselves.
You have lifetime access to the course. Yup. That means forever.
It is all online. You will have videos to watch, spreadsheets to keep and worksheets to download. Whether you choose to print the worksheets or use them electronically is up to you. You don't even need a printer if you fill the worksheets out electronically.
This course includes quite a few calculators and worksheets using Google Sheets. This is free software available to all.
This is the perfect fit for you! You can follow the guidelines in the course to get you up and running in no time. This course will help you get organized and registered from the beginning. Plus, you'll have your finances in order and understand your tax obligations from the start. It's never too early to get organized.
Yes. In regards to taxes, this course is up-to-date to reflect the latest tax laws in the USA.

Yes. There is a private Facebook group you can join to get support throughout the course. That's the place to ask questions and get help from your instructor.